The Power of Zendesk Customization for Shopify
Elevating Customer Support for Enterprise Retail with agnoStack's new Elastic Path Integration Provider
As all retailers know, providing exceptional customer support and post-purchase experience is a key differentiator for success. As eCommerce platforms like Shopify continue to scale, enhancing customer support experiences becomes paramount, especially for enterprise retailers. With Shopify Premium for Zendesk, agnoStack is excited to unveil a transformative solution that caters to the unique needs of Shopify Plus and general enterprise merchants using Shopify.
With the brand new Advanced Customization capabilities of agnoStack, retailers can now take their Zendesk experience to a whole new level. The game-changing synergy between Zendesk Commerce, Shopify Enterprise, and agnoStack's Advanced Customization capabilities powered by Elastic Path Composer.
Customer experience doesn't stop at checkout!
According to recent Qualtrics Research, "73% of consumers say Customer Experience is an important factor in their purchasing decisions" and noted: "happy customers are more than 5x as likely to repurchase, 6x as likely to forgive AND 8x as likely to try other products/services"!
As noted in Shopify's most recent Global Ecommerce Sales Growth Report, global ecommerce sales are expected to total $5.8 trillion worldwide in 2023. This number is expected to continue growing over the next few years, proving that ecommerce is becoming an increasingly lucrative option for businesses. It also marks an 8.9% annual increase—the second-fastest global ecommerce sales growth rate in the forecast period between 2023 and 2027.
Online sales are expected to continue rising and take a larger piece of the retail pie. By 2027, it's estimated that world retail ecommerce sales will exceed $8 trillion.
Shopify recently released their Summer '23 Edition (twice-annual showcase of latest products and innovations) with over 100+ updates - including AI-infused, built-for-commerce magic! These updates allow Shopify merchants to be more productive, creative, and powerful than ever before—ushering in a new era of commerce full of brand new possibilities.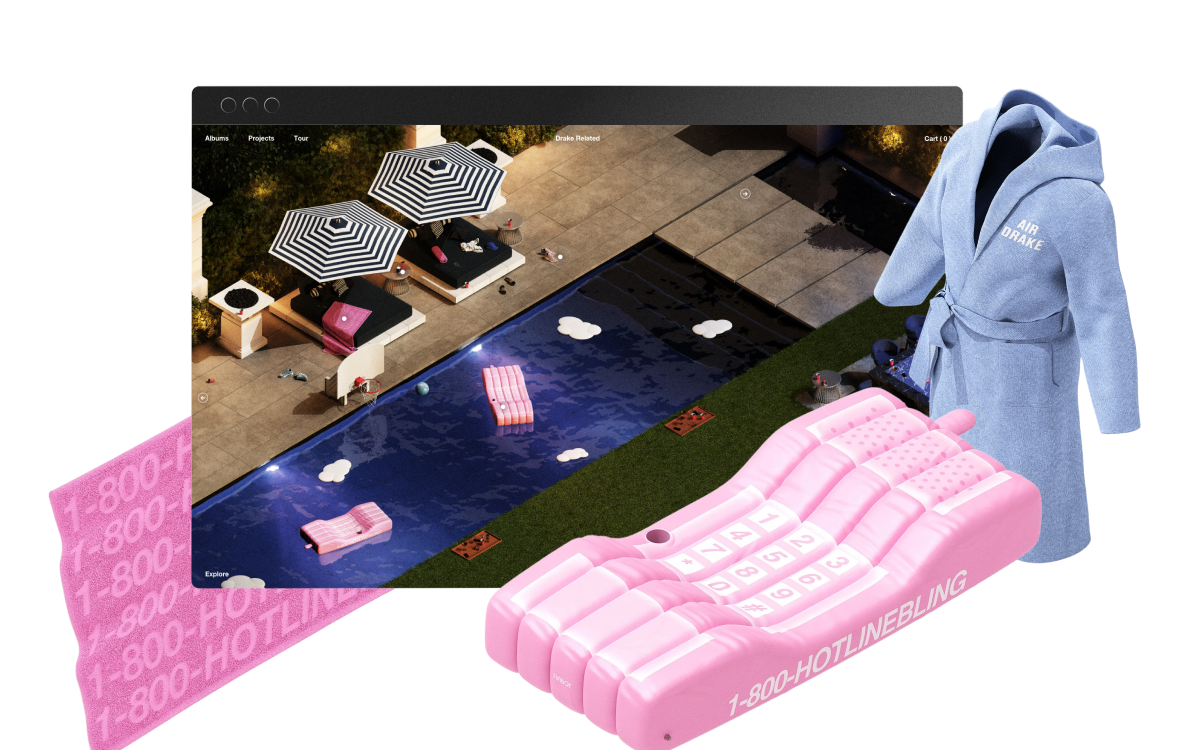 To grasp the "why" behind Shopify's latest AI solution (and biggest AI product yet), Shopify shared one important foundational belief: entrepreneurs are heroes. And every hero needs a sidekick.
entrepreneurs are heroes. And every hero needs a sidekick
Sidekick is a "first-of-its-kind, AI-enabled commerce assistant" that superpowers business owners on Shopify - purpose-built to answer common questions as they scale their business. Merchants can task Sidekick with things like:
"Set up a discount for my holiday sale."
"Help redesign my store to feel more like summer."
"What are my best-selling products?"
"Walk me through a tutorial on preparing an email campaign."
Merchants are always looking for new ways to grow their businesses - especially in enterprise retails. One of the best ways to do that is to expand their product offerings, but sourcing new products and taking on the risk of buying inventory up front can be a challenge.
Shopify Collective is a new low-cost, low-risk way to increase business-to-business (B2B) sales. Merchants can now source new products from brands they love on Shopify that will ship directly to the merchant's customers.
As merchants truly scale their enterprise commerce businesses, many also grow the number of platforms and channels they use to sell products. 42% of online sellers operate through four or more marketplaces and we think this will continue to expand well beyond Enterprise.
Managing these additional sales channels adds complexity, and merchants often need separate business processes or apps for each marketplace to handle orders, fulfillment, inventory, and product listings. Shopify's new Marketplace Connect provides a unified experience for merchants to sell on all the biggest marketplaces—like Amazon, Walmart, and eBay - while connecting, managing, and fulfilling every order directly from within Shopify.
Shopify Checkout is seen by many consumers and brands as the best in the world, and a recent report from a Big 3 global consulting firm confirms this. That study revealed that Shopify Checkout has a 15% higher conversion rate on average compared to other leading ecommerce platforms.
This is tremendous news and builds on the excitement that in response to strong demand from enterprise retailers tracking the success and scale of the Shop Pay buyer network, Shop Pay will be available to enterprise retailers not on Shopify - opening access to Shopify's accelerated checkout to the biggest brands, even if they're not on Shopify.
Zendesk has long been recognized as a powerhouse in customer support solutions. Its flexibility allows businesses to adapt their support processes to match their unique workflows and requirements. With agnoStack's new Advanced Customization, retailers can further tailor their customer support experiences, ensuring that every interaction reflects their brand values and customer-centric approach. This level of customization empowers businesses to go beyond the ordinary and deliver support that exceeds customer expectations.
For businesses operating at an enterprise level, Shopify Plus offers a comprehensive suite of tools designed to manage high-volume sales, customize online storefronts, and implement advanced features that cater to complex operations. However, as enterprises evolve, the need for customized support solutions becomes more pronounced. This is where agnoStack's partnership to bring Elastic Path Composer to customers through the new Integration Provider steps in to provide an unparalleled support ecosystem.
At the core of this collaboration is agnoStack's advanced customization capabilities and Elastic Path's Composer iPaaS (Integration Platform as a Service) solution dedicated to commerce. This innovative combination extends the boundaries of what's possible with Zendesk, enabling Shopify Enterprise merchants to finely tailor their customer support workflows. With agnoStack, businesses can introduce custom order and customer data, unlock data insights, and personalize agent workflows that align perfectly with their unique requirements. This level of advanced customization takes Zendesk's capabilities to new heights, ensuring that enterprises can provide support experiences that are as exceptional as their products or services.
In the ever evolving landscape of Integration Platform as a Service (iPaaS) solutions, Elastic Path Composer stands as a pioneering force - recently joining the field, Composer is revolutionizing integration and solving the REAL problems retailers face when integrating platforms. Unlike traditional/legacy providers such as MuleSoft, Boomi, Zapier, Tray.io, and others, Composer redefines the concept of integration by offering a commerce-intelligent approach.
Where traditional iPaaS solutions often require intricate configurations and extensive development efforts, Composer simplifies the landscape by focusing on the unique requirements of commerce. This means reducing the complexities and costs associated with orchestrating and managing composable solutions. With Elastic Path Composer, retailers can enjoy streamlined integration workflows tailored to the intricacies of enterprise retail, accelerating time-to-value, and providing a seamless bridge between data, systems, and exceptional customer experiences. Composer represents more than just an iPaaS; it's the commerce-intelligent iPaaS that revolutionizes how retailers approach integration and sets a new standard for agility and efficiency.
Eliminate costly integration development work, hosting costs, and monitoring costs while vastly reducing integration management hours. Lower your overall total cost of ownership with Composer and reduce composable solution Total Cost of Ownership (TCO) by 60%.
The fusion of Zendesk and Shopify customization for the Enterprise through agnoStack's Advanced Customization capabilities results in a synergy that transforms customer support into a strategic advantage. Shopify Enterprise merchants can now leverage the power of agnoStack to seamlessly integrate with their existing processes and systems, all while delivering support experiences that resonate with their brand identity. The ability to craft personalized customer journeys, provide timely solutions, and ensure customer satisfaction becomes a reality that drives long-term loyalty and growth.
agnoStack's prowess goes beyond far beyond the new Advanced Customization capabilities, extending the power of seamless integration across the entire retail stack. Through its Customer Insights and Order Insights modules, agnoStack empowers retailers to bridge Commerce, Loyalty, Marketing, CRM, Reviews - and many other crucial integrations. This delivers an unparalleled advantage to support agents by providing a consolidated, holistic view of customer data across various touchpoints. Agents can access a wealth of information that empowers them to address customer inquiries effectively, recommend personalized solutions, and even predict customer needs. This unified view not only drastically improves efficiency but also elevates the customer experience by fostering meaningful interactions that resonate across channels.
agnoStack's commitment to innovation is exemplified by its AI for Commerce solution, which adds a simple layer of artificial intelligence to the customer support equation. By leveraging AI algorithms, retailers can not only streamline support operations but also gain insights into customer behaviors and preferences. With agnoStack's AI for Commerce, support agents can provide more informed recommendations, resolve issues faster, and even predict customer needs. This AI-driven approach enhances the efficiency of support interactions while enabling retailers to anticipate customer requirements, ultimately contributing to a superior post-purchase experience.
---
In the competitive landscape of eCommerce, standing out requires more than just exceptional products – it requires exceptional customer experiences. With Zendesk Customization, Shopify Enterprise merchants have the means to elevate their customer support game. By harnessing the advanced customization capabilities of agnoStack, retailers can create support experiences that are as unique as their business itself. Explore the possibilities that await at Shopify Premium for Zendesk (https://shopifypremium.com) and embark on a journey to redefine customer support for Shopify Enterprise.
agnoStack introduced an Early Access Program (EAP) for retailers operating on the Enterprise Tier in its 5.11.0 release. With no additional cost, retailers can be part of this transformative journey by requesting access via support@agnostack.com. To dive deeper into the advanced customization capabilities fueled by Elastic Path Composer, feel free to connect with us at info@agnostack.com or schedule a live demo.
Empowering Shopify retailers
of all types & sizes to provide faster, more seamless and more intuitive customer support regardless of software stack.